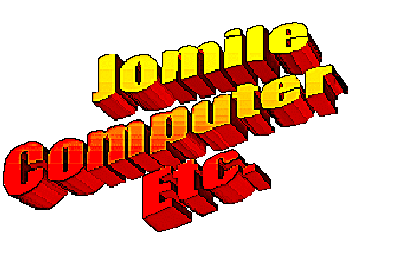 "Joe the Computer Guy!"
Virus Removal, Computer Repairs, Service, Setup, Upgrades, Wireless Networking, Server Setup, Windows Training,
At your Home or Office
Serving Leon Gadsden Jefferson Wakulla Counties
CELL 850 556-8799
Computer & Network Repairs/Maintenance
Maintenance Contracts as low as mo.
Serving the Business & Personal computer needs of
Tallahassee and Surrounding counties Since 1984
We do it all !
On-Site On-Time On-Budget
Service in the Sunshine !

Watch or Help in the repairs

Repairs & Upgrades

Training

Consulting
Affordable on-site rates: Available After Hours
!!!...Most jobs take less than 2 hours...!!!

jomile@jomile.com
Joe Lehman Owner